Welcome to Diagramming.org
Diagramming.org is a free information source for diagramming tools. If you have a tool you want listed, add it. It's free! If you see your tool listed and you want the profile changed, change it. If you want to share your experience with a tool that you use, surf to its' profile page and add your comments.

Thanks for visiting.
UML Tools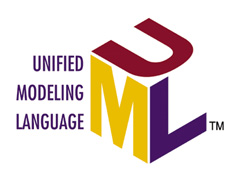 The Unified Modeling Language (UML) is a standard language for specifying, visualizing, constructing, and documenting the artifacts of software systems, as well as for business modeling and other non-software systems. The UML represents a collection of best engineering practices that have proven successful in the modeling of large and complex systems. The UML is a very important part of developing object oriented software and the software development process. The UML uses mostly graphical notations to express the design of software projects. Using the UML helps project teams communicate, explore potential designs, and validate the architectural design of the software.

For a great introductory tutorial of UML visit http://atlas.kennesaw.edu/~dbraun/csis4650/A&D/UML_tutorial/index.htm


Tool
Open Source / Non-Proprietary

Fatal error: Uncaught Error: Call to undefined function mysql_pconnect() in /home/duckdi5/php/dd/DD_sql.php:143 Stack trace: #0 /home/duckdi5/php/dd/DD_sql.php(35): DD_MySqlConnection->connect() #1 /home/duckdi5/php/dd/DD_sql.php(46): DD_SqlPool->getConn('sql.diag') #2 /home/duckdi5/php/dd/DD_recordhandlers.php(370): DD_SqlPoolGetConn('sql.diag') #3 /home/duckdi5/public_html/diagramming.org/index.php(153): DD_SqlRecordHandler->query(Object(DD_TagParser)) #4 {main} thrown in /home/duckdi5/php/dd/DD_sql.php on line 143